About Us
State-Of-The-Art Equipment
Actually, there's more than formal training in architecture that differentiates us from other fabricators. We use the latest, state-of-the-art Computer Numerically Controlled (CNC) equipment, which utilizes constant water pressure and diamond pads to ensure the most highly polished surfaces possible.
We can create virtually any type of edging that you could want — from simple, modern bevel to an intricate tiered cascading edge.
Total Customer Focus
When you choose to work with Ital, you enjoy the ultimate in personalized customer service. Your job never gets handed off to someone else. I am involved in every single decision — from the layout of the design on slabs, to determining where every seam gets cut.
That level of commitment to quality is evident in all of our work. And it's why we pride ourselves on the word-of-mouth recommendations that have helped our business grow.
At Ital, we're also committed to making our services even more accessible to busy customers. We now offer in-home estimates. And we've expanded and improved our "Quick Countertops" service, so that homeowners can enjoy having gorgeous new countertops in a short period of time — with virtually no disruption to their everyday lives. See "Quick Countertops" for details.
Using the latest equipment, we can create any type of polished edge.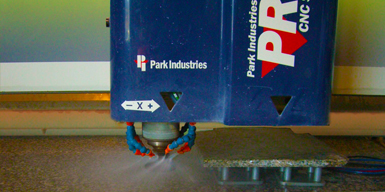 Diamond pads and water ensure the highest shine on cut stone edges.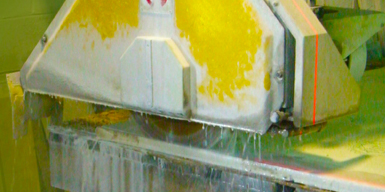 >
27 Reith Street
Copiague, New York 11726
631.225.7360

© Copyright 2012. All Rights Reserved. No part of this site may be reproduced without written permission from Ital Marble and Granite Design Center. Website developed by JBA Media Group