Helpful Hints & New Services
See Our New Showroom
Our Helpful New Service – Stone Maintenance
We recently began work on a new showroom so that when you come to Ital, you can see different types of stone displayed on kitchen countertops, vanities, and even on the floor.
Come see our new and expanding showroom to get an idea of what some of the most popular (and also, exotic) granite, marble, quartz and other stone looks like against various colors of cabinet doors. And don't forget to look at the way stone can totally change the look of any floor.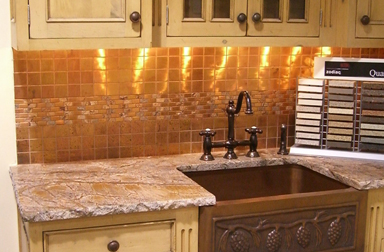 Once you bring beautiful natural stone into your home, you'll want to keep it looking its best for years to come.
If you've chosen granite — particularly light to medium shades — you'll find that it benefits from polishing and re-sealing once or twice per year. Marble benefits from maintenance even more often — two to three times a year depending on the use of the room.
Keep Your Stone Beautiful — Ital now offers a simple maintenance plan to keep your stone looking wonderful. And you don't even have to think about it! Each year, we will call you to schedule your annual stone cleaning and sealing.
One of our technicians will come to your home, showroom, or office. By the time he leaves, your countertop, vanity, tub deck, or any other stone surface will look like new.
>

27 Reith Street
Copiague, New York 11726
631.225.7360
The cost of keeping your granite, marble or stone looking wonderful year after year is only $75 to $150 per visit, depending on how much stone needs to be re-sealed. To make it even easier for you, we offer a discount for multi-year contracts.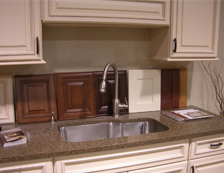 © Copyright 2012. All Rights Reserved. No part of this site may be reproduced without written permission from Ital Marble and Granite Design Center. Website developed by JBA Media Group